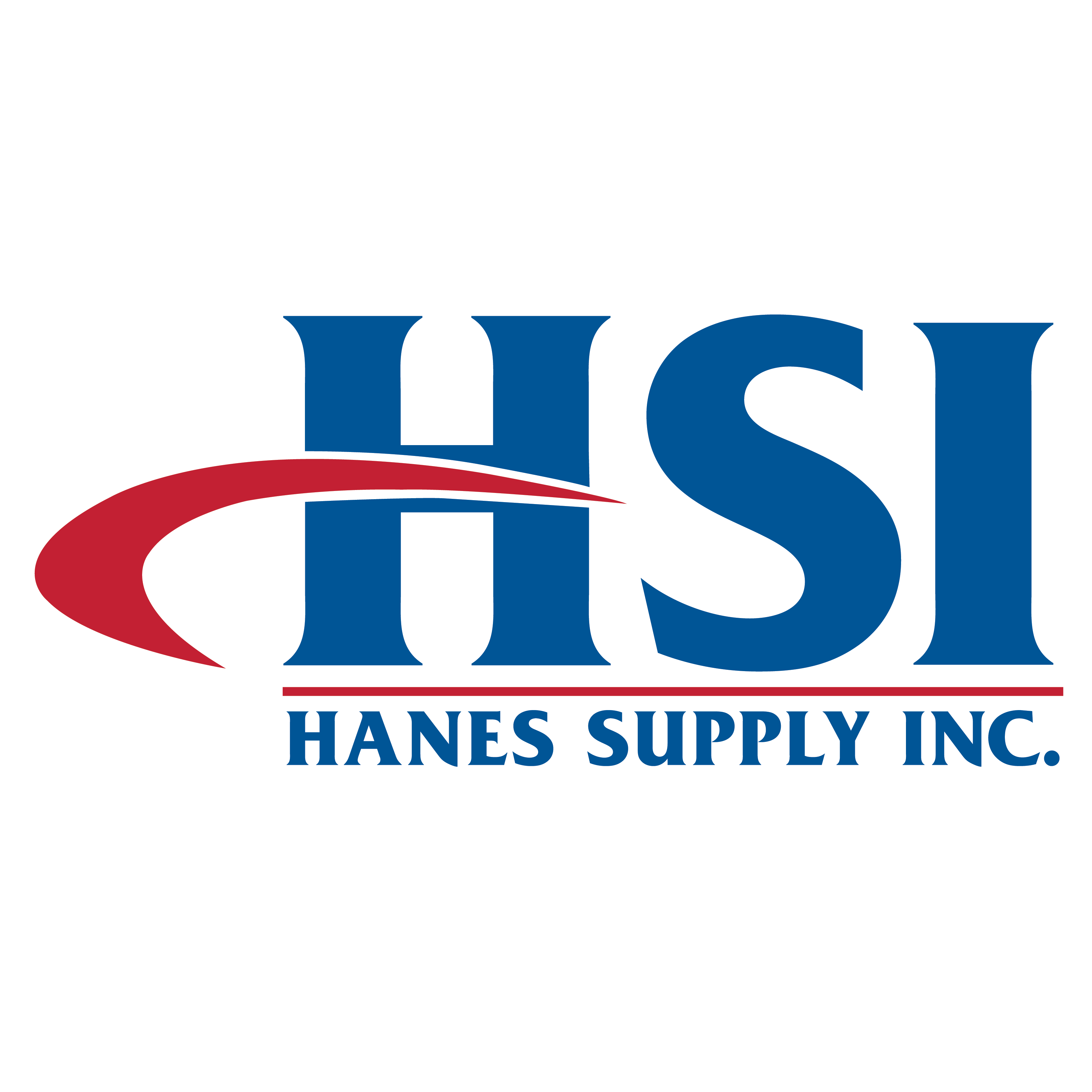 ABOUT HSI: OUR MISSION
We are committed to improving our business by providing products and services that our customers value, creating systems and processes for major functions using risk based thinking to produce and deliver that value, and assuring that continuous improvement is our constant goal.
What We Do
HSI: Hanes Supply, Inc. has been splicing wire rope and manufacturing slings since 1930. We are a leader in the rigging and heavy lifting industry specializing in manufacturing American made slings and below-the-hook lifting devices.
As an ISO 9001:2015 registered company, we are known for our superior customer service and commitment to quality in every aspect of our business. We build trust and relationships with the goal of earning your respect as a customer for life.
HSI's American-made slings and custom engineered below-the-hook lifting devices serve construction industries around the world. Our business is to provide solutions for difficult rigging jobs, and our custom solutions have backed projects from the Panama Canal to the North Pole for industries ranging from wind energy to marine and military.
HSI manufactures slings for any rigging application, including wire rope slings, nylon and polyester slings, and chain slings. Additionally, we are an official Slingmax® manufacturer and dealer, offering products like high performance Twin-Path® slings – the world's strongest and lightest slings. Our specialty sling products include Gator-Laid®, Tri-Flex®, and hand tucked wire rope slings, as well as custom assemblies made to your specifications.
When it comes to rigging hardware, we have you covered with the industry's most highly regarded rigging fitting lines, including Crosby®, CM®, Campbell®, Skookum®, Van Beest®, and Actek®.
Hanes Supply is a complete construction and industrial supplier offering professional power tools and hand tools, safety supplies, fall protection systems, and personal protective equipment (PPE) from the most trusted, well-known brands and manufacturers. We stock a broad range of contractor and industrial supplies, totaling over 100,000 individual SKU's.
We are a proud member of world-class organizations including the Web Sling & Tie Down Association, AWRF, STAFDA, ACRP, SCRA, NATE, AWEA, and the National Safety Council. Our relationships with these industry leaders are one of the reasons our customers trust Hanes Supply to deliver the highest quality products, services, and customer support.
Hanes Supply is your one-stop-shop for lifting solutions and construction supply. To fulfill this promise, we back our world class products with value-added services including equipment rental and repair, sling testing, inspection and certification, custom lifting device fabrication, training, Vendor Managed Inventory services, and a wealth of technical information and resources.
Our History
Hanes Marine and Cable was founded in 1930 by Ted Hanes Sr., an American Airways worker who learned to splice cable while studying to earn his Federal A and E Aircraft Mechanics License. After leaving American Airways in 1936 to pursue firefighting, Ted began to extend his wire rope splicing services to several local contractor friends as a means of putting extra bread on the table.
As operations grew, Ted secured office space at 23 Poplar Ave. in Buffalo, NY. By 1962, the company outgrew the facility, officially incorporated as Hanes Supply, Inc.,and relocated to 1294 Seneca St, allowing for a larger sling shop and enabling HSI to become an Allied Product Supply House, offering more products and faster service.
In 1980, Ted's son Bill Hanes took over as president of Hanes Supply. Today the company is headquarted at 55 James E. Casey Dr. in Buffalo, NY, and has grown to include facilities in Rochester, Syracuse, Watertown, and Albany, NY; Midland, NC; Branford, CT; and Pittsburgh, PA.
Over the years our hardworking fabrication crew has mastered sling production. In addition to our in-house American sling manufacturing, we take great pride in our knowledgeable sales associates who are here to offer solutions to your industry needs, and our talented trainers whose years of experience deliver expert value and knowledge.
Some of our associates have been with the Hanes family for a decade – some for more than three.
Bill Hanes, President of Hanes Supply, grew up watching founder Ted Hanes Sr. splice wire rope and grow the family business. He became President in 1980 after graduating as a civil engineer from the University at Buffalo. His lifetime of experience makes him a true veteran of the wire rope industry.
Our seasoned wire rope expert and Vice President of Operations Dave Learn has headed our production department since 1978. His brother Ron has led the nylon sling fabrication team since 1983. Vice President of Sales Dick Streicher has managed our Rochester division since 1993.
The HSI team's loyalty to our company mission and to our customers shows in the great pride we take in providing the highest quality products and expertise alongside world class value added services.